10 Steps To Writing Irresistible Content That Everyone Wants To Share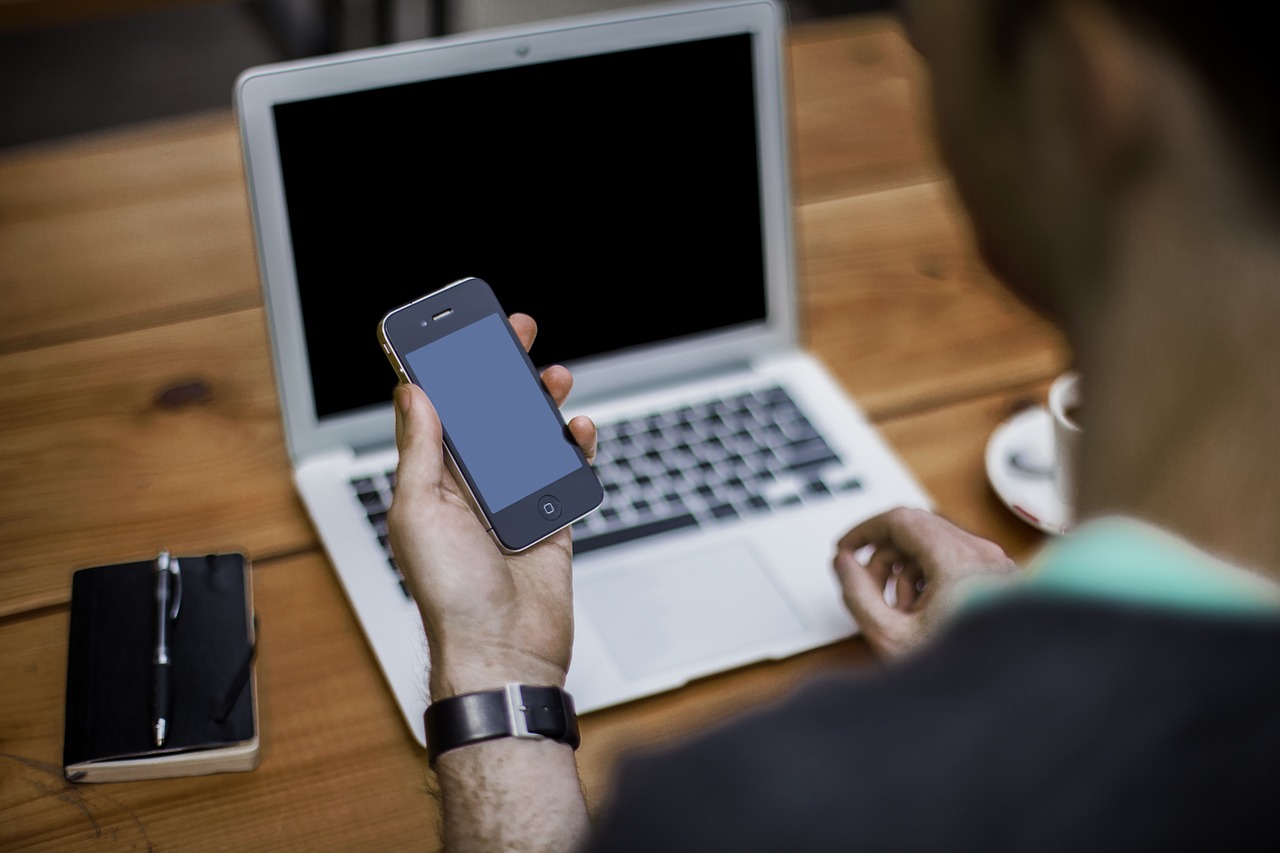 This is a guest post by David Santistevan. If you want to guest post on this blog, check out the guidelines here.
You have something to say – something to offer this world that is unique, helpful, life-altering. The problem is no one is listening. It's not that they don't care about your blog, it's they don't even know it exists.
The issue isn't what you're saying, but how you're saying it.
You need to make your content irresistible.
You know that nervous feeling when you finally hit the publish button?
Excitement, fear, joy, and depression all come by to pay you a visit. Some outlast their welcome.
"Will anybody like this? Will my Twitter friends RT this? Do my Facebook friends give a rip? Will this post take off on StumbleUpon and Digg and Reddit or will it get buried on the archive shelf of boring, yawn-worthy, mediocre content?"
It's the plight of all bloggers. Our self-worth is attached to how many people like and share our content. It probably shouldn't be, but we pour a lot into our blogs. We lay bare our soul for the world to see.
Wouldn't you say we should do all we can to make it irresistible for people to share? Content that helps people. Content that spreads because of of the difference it makes in people's lives.
Well, here are 10 tips for making your content irresistible:
1. Write with conviction
Don't be boring. Don't just spit out the facts. Write from a place of passion and honesty. Write from your soul, not just your head. Create a "wow experience for your readers…every time.
2. Write simply
Since most people scan online content, make sure you writing is simple – easy on the eyes and easy to understand. Invest enough time formatting your post.
3. Make it applicable
What do you want your readers to do? Don't assume they will apply what you write. Give them specific instructions on how to do what you've written.
4. Use humor
It's easy to drone endlessly about facts. Resist this urge. Also, don't try and be funny if you're not. Honestly, humor often comes from being honest. Look at your topic and describe how it makes you feel, how it makes your readers feel, and be descriptive. You may just unlock some humor you never thought you had.
5. Create unique headlines
If your headline sucks, say goodbye to anybody reading your content, except maybe your mother. She'll probably read anything. Online readers are moving fast and if a headline doesn't jump off the page, capture their imagination, connect with their passion, they won't read.
6. Do your research
Thoughtful, well-learned people make the best bloggers. Are you constantly learning, constantly developing? It will show in your blogging. Know your niche, know what your readers want, develop an insatiable curiosity for deeper learning. It will show in your writing and people will love it.
7. Solve a problem
Content that spreads is content that helps. Find a problem that your readers have and solve it. This may take time, but it's worth the investment.
8. Be generous with other's content
Nobody likes a talking head that ignores everyone else. If you want your content to spread, live it by sharing other's content. Networking and connecting with other bloggers is so important to your blog's success.
9. Be kind
If people like you, they'll be more inclined to share your content. Respond to comments when you can, participate in Twitter conversation, respond to facebook comments. Always be kind. This will increase your likeability.
10. Connect with influencers
The more you connect with influencers, the greater chance your blog has to getting noticed. Comment on their blogs with insightful thoughts. Link to their posts (they will notice). Share their content with passion. Reach out to them and thank them for their expertise.
I believe it's a worthwhile endeavor for all bloggers to apply these 10 points. It's not enough to simply write. We need to write in such a way that people actually read, apply, and their lives change because of it.
How do you make your content irresistible?
About the Author: David Santistevan is a musician, pastor, and blogger. You can read his blog here.
Browse all articles on the Promotion category
21 Responses to "10 Steps To Writing Irresistible Content That Everyone Wants To Share"
Ron's SEO Copywriting Blog

Research, research, research – can't stress more on that. If you provide value, you will get links!

Don McAllister

I had been slowing my writing schedule down on purpose in August to focus on family. But I plan on picking it up and guest posting in the very near future. The more I blog, the more I learn that's the way to build a blog these days.

Joseph

Nice Post, I like all the Tips especially "MAKING IT APPLICABLE".

Jeff Goins

Being resourceful is key. I also find brutal honesty/transparency to be something that people resonate with.

Swamykant

Excellent points. I am sure all these tips will surely work. Thanks for share.

sokun

Great tip, write with conviction. Nothing hurts your content more than faking it because it shows.

David Santistevan

Don, it can be discouraging. Are you guest blogging at all? It's really is a great way to get more readers.

Treathyl FOX

I did these things. But it was a accident! I didn't mean to do it! (Smile!) These tips work. And one last thing: Try not to assume what your reader will or will not like, read or "approve of". Your reader are as intelligent as you are. They can think for themselves. Don't be obnoxious. But put it out there. You might be surprised at the feedback you get.

Exabytes

I just read from a blog site which it teach people how to make money at home . What it attract me to study it because the way he blog is quite creative.
Would you ever think of people teach people to making money with blog by using example of movie like harry porter, green lantern and so on .
I feel that amazing , this cause me feel interested when i study even it not that informative but atleast it not boring and yet don't mind to stay on the blog longer.

sibin

I also agree with you.Humor is very important.It reduce readers strain. Thanks for info……

Marya | Writing Happiness

Hi, I read your whole piece because it caught my attention from the beginning. I love posts that are simple, yet wonderful. My personal favourite, when it comes to writing, is the use of humour to make a point. In fact my latest post all about that, and then some. 🙂

The advice about connecting with influencers is spot on. This can make all the difference.

Headlines serve their purpose, when done right, they sure make you wanna look. On the other hand, most of the headlines also fail to deliver what they promise, annoying the reader big time. I'd be very careful of using headlines for shock value and allowing the reader to think why they bothered. That can backfire costing a blogger valuable readership.

Good post. 🙂

Deb Augur

Hi David,

Truly great tips on writing great blog posts. I can't even pick my favorite one because they all rock. Nice work! Okay, well I think #5 (Headlines) is arguably my fav. It does take a compelling headline to get the clicks. But all the points are very important. I also checked out your blog, which reflects everything you've said here. Nice to see that you live by what you say! LOL. Best wishes.

Liz

Hey David, good points.

The best thing that work for me are if you can teach someone something or help solve a problem. But the other part to that is being specific.

For example, just telling someone that you can get more traffic using FB isn't really enough, your content should show them how to get more traffic using FB.

Kelly|product reviews

I agree with you, especially when doing research before writing posts and relating my experiences with a sense of humor. I know when I read reviews on products, I always want to know how a product works and if the writer would make recommendations or not.

Phanindra

Good points. But the best is to do proper research before writing or else the content might not be appropriate for everyone who is following.

Creating unique headers does create interest but if the content is not upto the hype created by the header obviously the reader might not show interest when you write the next best article with so called greate headers.

Simple style with great headers to create interest and convincing the reader will definitely work as a great post.

Good points David .

Don McAllister

Great tips here! You are a brilliant. For me, the deeper learning, and constantly developing aspect is very important to writing irresistible content. I've noticed the more time I spend preparing for a post, the better response I get.

It sometimes is discouraging not to get any notice on my posts, and so these are some great tips I need to continue to apply.

Thanks David!

David Santistevan

Jeff, well said. Word of mouth happens when you're consistently helpful.

David Santistevan

Rebecca, that's great to hear! Do you have any specific tips on how you've connected with influencers in your niche?

Jeff the Smallbizartist

Helping readers to solve a problem is definitely one of the most important elements in writing a blog (unless we're talking about personal blogs here). The bottom line is, people want to know how they can gain or benefit after spending some ten or fifteen minutes in reading that post.

As a freelance copywriter, I'm always helping my clients to position their brands as a problem solver rather than one that merely looks 'cool' or fashionable. When a problem gets solved, the word-of-mouth factor builds on itself and starts spreading.

Rebecca

I've been connecting with influencers and it's been fantastic. I feel as if I've had a breakthrough with my blogging and websites. I've been testing out different styles of blog posts along with 'kitchy' headlines. It's been working.

Danny Whitehouse

This is really bril advise as I'm on the content warpath at the mo with my new blog. Will take these under advisement. Great stuff, keep it coming.
Comments are closed.