10 Essential Legal Points for Bloggers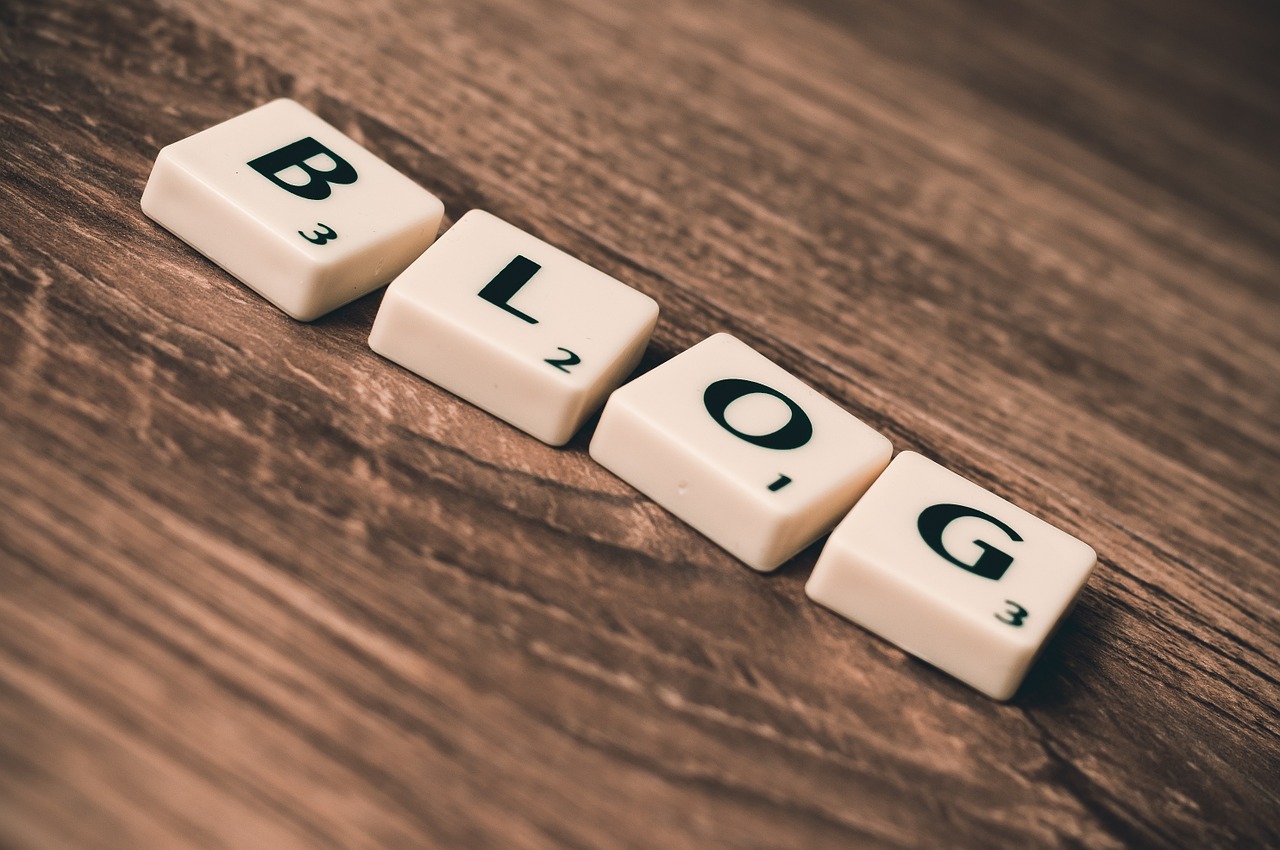 This is a guest article by Steve Imparl.
Every day, millions of bloggers post content online. Millions more people read and comment on blogs. With all that communication, some interesting legal issues are bound to arise. This article looks at 10 major legal points that bloggers must know and offers some suggestions about how to work with them.
1. Develop a "legal consciousness" about blogging. Like any publications, blogs frequently create legal questions. However, there is no need to fear those issues. Instead, being aware of the possibility of such concerns will help you identify them and manage them effectively. This article presents some of the most common legal issues that arise.
As you read it, consider how those issues apply to your blog. Also, it is good to develop the habit of looking for legal questions as you post new content on your blog. Using the major points in this article as a guide, you can ask yourself, "Are there any potential legal problems here?" whenever you update your blog. This simple practice will help you identify important legal questions and resolve them before they have a chance to cause problems.
2. Read carefully and understand the agreements related to your blog. Depending on how you host, manage, promote, and monetize your blog, the exact agreements you enter will vary somewhat, but here are some common agreements that will affect most bloggers:
Web and blog hosting agreements, including terms of service and acceptable use policies;
content-sharing agreements and licenses;
syndication agreements; and
affiliate, revenue-sharing, and advertising programs.
You should assume that these agreements are valid, enforceable contracts that you must follow. Of course, if you have questions about any agreements or policies or their validity, you should consult with a lawyer to learn about your rights and duties. However, it is reasonable to expect that in most cases you will have to abide by these agreements as you operate your blog, so it is worth your time to become familiar with them.
3. Adopt basic legal policies for your blog. Most blogs can benefit from a "terms of use" agreement. This policy explains how visitors to your blog may use your site and its content. It is the fundamental agreement between you and visitors to your site. The particulars of terms of use agreements vary from one blog to another, but some common provisions include disclaimers of warranties on any of the content, limitation of the blog publisher's liability, restrictions about how the blog's content can be used, netiquette policies governing comments posted on the blog, and so forth.
A privacy policy is also an important document for blogs today. Participants in blog conversations are concerned about identity theft and the security of their information. Establishing and following a privacy policy for your blog assures visitors that their personal information will be protected and encourages them to join the discussions at your blog. Here at Daily Blog Tips, Aditya Mahesh recently outlined the basic points that all good blog privacy policies have. Following those points will give you a great start on developing a privacy policy for your blog.
User-generated content (UGC) is becoming an increasingly important source of potential legal disputes. Content-sharing sites may be the most obvious example of participatory media and UGC, but blogs allow users to generate content in the form of comments. A useful policy for UGC will answer the following questions:
who owns the content that users post?
how can the blog's publisher use the UGC?
how can other users use the content?
do visitors to the blog have the right to change or remove their content?
how will you handle UGC that infringes upon another person's intellectual property rights or is illegal?
how will disputes over UGC be resolved?
Please note that the questions listed above are just starting points. A complete UGC policy will answer those questions and several others that apply to the particular kind of blog you publish.
4. Protect your copyright in your original work. Unfortunately, a lot of blog content is being copied and used all over the Web without the permission of the content's creators. Preventing copyright infringement and plagiarism can be difficult and costly, but there are some simple things you can do to address the problem.
display a copyright notice conspicuously on each page of your blog;
register your copyright in your blog with the United States Copyright Office or the copyright registration authority in your country;
license your work to your blog's visitors (Creative Commons offers a number of standard licenses that you can use, if you don't want to create your own from scratch); and
learn more about the problem of online plagiarism by reading authoritative information, such as Daily Blog Tips' "Blog Plagiarism Q & A" and Jonathan Bailey's PlagiarismToday site.
5. Respect others' content and do not infringe upon it. You can avoid many disputes in the blogosphere if you respect others' copyrights and trademarks. Here are a few tips to help you avoid infringing on others' intellectual property.
For copyrights:
assume all content, whether online or offline, is protected by copyright unless you are certain that it is in the public domain;
get written permission to use copyrighted content and store that writing in a safe place in case you need it later;
always acknowledge the source of content and, if the copyright owner requests a certain format for the attribution, use it;
follow best practices related to copyright law; and
be extremely careful about "fair use" of copyrighted works. The legal factors that determine whether a given use of copyrighted content is a "fair use" may look simple and obvious, but they can be very difficult to apply in practice. If you are unsure about whether your proposed use is a fair use, consult with a lawyer. Even if you are sure that you are making fair use of a copyrighted work, you will still be wise to do everything you reasonably can to obtain written permission to use that work, to avoid the possibility of disputes later.
For trademarks:
show the trademark symbol ("®" for registered trademarks, and "TM" for common law trademarks) immediately after the trademark;
follow the trademark owner's guidelines for using the mark in blogs and commentary (for an example of such guidelines, see the LEGO® Fair Play policy); and
do not suggest that the trademark owner approves of your content, endorses your site, or is affiliated with you. Instead, display a statement prominently that says you are not affiliated with the trademark owner and that the owner has not approved or endorsed your blog or its content.
6. Before you post statements of fact, be sure those statements are true. Obviously, very few bloggers will intentionally publish false information. However, in the rush to cover topics quickly, ahead of other bloggers and ahead of the mainstream media, bloggers face increasing pressure to "get it first and get it right." Unfortunately, though, sometimes speed comes at the cost of accuracy. Sacrificing accuracy can cause at least three big problems for the blogger.
First, someone may accuse the blogger of libel because he or she misstated the facts.
Second, you and your blog will lose credibility. In the short term, lost credibility may cost you readers and advertisers. In the longer term, lost credibility may affect your ability to successfully publish other blogs.
Third, if you are selling goods, services, or information through your blog, misrepresenting certain facts can subject you to liability for fraud and violation of applicable consumer protection laws.
7. Consider special problems that can arise in the workplace.
Several disputes have arisen between employers and employees over blogging. Some bloggers have even lost their jobs. There are a few basic rules to follow in the workplace to avoid problems.
If you are an employee, don't blog on your employer's time or using your employer's computer systems or network, unless you have your employer's explicit written permission. Such practices are likely against the employer's rules and you probably don't have any legal right to use the employer's equipment for personal blogging.
An exception to this general rule occurs when you are writing content for an official company blog that your employer sponsors. In that case, you have the employer's permission, but you should verify that your blog postings comply with the company's policies for online content. If you are not sure about the applicability of your employer's policy, ask your manager.
If you are an employer, make sure your employees understand your company's policies about blogging. Your blogging policies should be in writing and you should ask employees to sign a statement that says they have read and understood the policy and agree to comply with it. As with any other policies, you should enforce your blogging policies consistently and fairly.
8. If you publish a collaborative or group blog, make sure all the contributors know their rights and responsibilities concerning the blog and its content. The more people you have contributing content to a blog, the greater the potential for disputes. To avoid conflict, it is useful to develop a written agreement with the other bloggers that addresses, at a minimum, the following points:
who owns the copyright to the individual blog posts?
who owns the copyright to the blog as a whole?
can individual bloggers republish their blog posts on other blogs or in other publications, whether online or offline?
under what circumstances may individual bloggers remove their blog posts from the group blog?
do bloggers retain any interest in the blog's content, including in their individual contributions to it, after they leave the blog?
who is entitled to revenue that the blog generates?
who is responsible for paying the blog's expenses?
how will disputes among bloggers be resolved?
how will the various affairs of the blog be concluded if the blog ceases publication?
9. Blog anonymously, if your identity, reputation, or personal safety are at risk. In some cases, the only reasonable way to communicate your message–and to make it likely that you will be able to continue blogging–is to blog anonymously. While some countries, such as the United States of America, guarantee a legal right to communicate anonymously, exercising that right on the Internet is not necessarily easy because a blogger may leave various clues about his or her identity at numerous points in the blogging process. While a complete discussion of the technical means to blog anonymously is beyond the scope of this article, here are two resources that will help you navigate those technical issues.
The Electronic Frontier Foundation's How to Blog Safely (About Work or Anything Else)
Reporters Without Borders, "How to blog anonymously," in Handbook for bloggers and cyber-dissidents.
10. Learn more about the basics of the laws that affect bloggers. There is much more to the law of blogging than a brief article can cover. Moreover, as blogging becomes more popular, blogging law is developing rapidly. Therefore, learning about the legal issues of blogging is an ongoing process.
Happily, there are several good resources available to help you stay up to date on legal matters. One source of information is bloggers' conferences and conventions. Those meetings often hold sessions or workshops that present the latest legal developments that bloggers need to know. Additionally, there are several online publications that explain the law in much greater detail and provide a variety of examples to guide you through the legal maze. Here are a few samples of those texts.
Daily Blog Tips, "12 U.S. Laws Bloggers Should Know"
Electronic Frontier Foundation, Legal Guide for Bloggers
Colette Vogele, Mia Garlick, and the Berkman Center Clinical Program in Cyberlaw, Podcasting Legal Guide: Rules for the Revolution
Bonus tip: Get periodic legal checkups of your blog.
Although this article presents a do-it-yourself approach to identifying and managing the major legal issues you are likely to face as a blogger, you can also benefit by having a lawyer conduct a legal checkup of your blog periodically, perhaps once each year. An increasing number of lawyers now offer preventive services such as legal checkups and those preventive reviews can help you identify and correct potential legal problems with your blog and learn about some of the more recent developments in the law that concern bloggers.
________________
Steve Imparl is a lawyer, writer, and blogger who concentrates his work on the legal issues related to the Internet, e-commerce, and blogging. His law firm Web site and blog are at http://www.imparl.com.
Although this article was written by a lawyer, it presents general information and does not constitute legal advice. Further, your reading and using any information in this article does not create an attorney-client relationship between you and the author. If you need specific advice about your blog, please consult with a lawyer licensed to practice in your jurisdiction.
Browse all articles on the Blogging Basics category
24 Responses to "10 Essential Legal Points for Bloggers"
Bob Caine

Great information that every blogger should read and apply to there sites. Keep up the great work!

Jack

Hello Dan,

Nice Post. What are your thoughts on forming an LLC for a blog? I've heard it can protect an individual's assets in the case of a suit.

Also, would you recommend a "Terms of Service" and "Disclaimer" page for a blog?

Thanks,
Jack

Richard McLaughlin

dare I say that these are 10 things most people really don't want to have to think about?

Well, it's the truth!

Chuck Anthony

Love that legal mumbo jumbo — good points all. Thanks for putting this together in a consice manner.

Lord Matt

I am not a solicitor. However, the copyright law in the USA is different to most other parts of the world. By default it has always been that to own the copyright to a work a person needs to have been the person that created it. It is their right from that moment until they waive the right. So a UK blog with no copyright notice is assuming that the US blogger recognises that the entire EU and most of it's allies recognises that by putting his/her name to their work they have gone beyond asserting copyright and asserted the moral right to be recognised as the author of the work.

There is no harm in a copyright notice – however many "themes" come with a "copyright notice" if you are not careful you could be asserting that the designer owns your blog! So in the UK and the EU in general no registration is required to assert full ownership of your work.

On the other hand one needs to make your contact information available if you can be considered a business. Plus you need to be accessible to disabled users or the law in the UK considers that you have excluded them…

I figure I'd just clear that up for my fellow UK bloggers.

Dee Stewart

Thanks for this. I have found some of my work on sites without permission. Now I know what I need to do. Thanks so much.

Frumkes

Great and useful article and thanks for the Bonus tip.

Daniel Scocco

@Cindy King, I am just not sure how much a review would cost :).

@Masked Millionaire, yes checking the facts is a must. Once I did a very big mess up because I didn't check the facts, and it was not even my blog.

@Ryan, yeah its on the to-do list :).

Blake

Great post I am linking to this article.

David at DavidNordmark.com

Thanks for the great post. I hadn't really considered the legal aspect of blogging, and the legal issues that could potentially be raised. Thank you for writing about this in such a clear way.

– Dave

ShopLittleGifts

V. useful! Thanks!

David Hobson

Good post and probably something many bloggers dont even think about.

Daniel Scocco

@Andy Beard, I emailed the author of the article to ask authorization to publish a summary of it.

But you are correct, it could be considered copyright violation if you summarize the core of something without authorization.

Andy Beard

It is interesting, you reference the "12 US Laws" post, but in some ways, though I am not a lawyer, that article in itself might be a copyright violation.

By summarizing, you effectively replace the need to visit the original work, and to prove it in this article rather than linking to the original, the link was to the summary on this blog.

Whilst it is included a little in that orginal article, one of the biggest dangers to bloggers is CAN SPAM, especially on commercial blogs.

If you are outside the US, especially those in Europe, there are lots of new laws and legislation you have to think of.

Ryan

Looks like you may need to add 2008 to your copyright at the end of the blog Daniel.

Harmony

Here is information you don't come across everyday. THANK YOU!

The Masked Millionaire

At TheMaskedMillionaire.com I always provide links to the places I get my material. I don't mind doing that at all. I also don't mind people knowing that others have something to say on what I am writing about.

I also check my facts in at least 2 places before I state them as facts on my blog. Normally this is pretty simple because I tend to do a little research before I start writing. So finding two places that say the same thing is pretty simple.

Live From Las Vegas
The Masked Millionaire

Farrhad

Good list! Great help.

Siddharth

Very useful list for Copyright and Trademark questions. I think people also misuse Fair Use policy of Copyright act, this all leads to trouble. I have to say that you have well warned every blogger how a wrong statement can ruin his/her credibility in blogworld easily.

Hope you have enjoyed your weekend, as I have! 😀

Cindy King

Thank you for putting this information together…and leaving it all on one page. This is definitely something I'll want to come back to. And it seems as if I need to go through each point one by one again!

I didn't know lawyers offered reviews of websites – great service.

Also – if anyone has any info for those of us living outside of the US, please share!

Steven Finch

This is a great list Daniel. Im going to have to put this into practice for the sites we have like,

Daniel Scocco

@Sumesh, I am not sure, people tried to discover who is behind violentacres.com for ages :).

Sumesh

Valid points, but I doubt the practicality of registering copyright; especially outside US.

And anonymous blogging isn't exactly good – you can be sniffed out by various other means anyway. Maybe not your name, but surely your IP address and ISP details.

Daniel Scocco

@Steven, glad you liked it.
Comments are closed.